14th August, 2021 1390 Views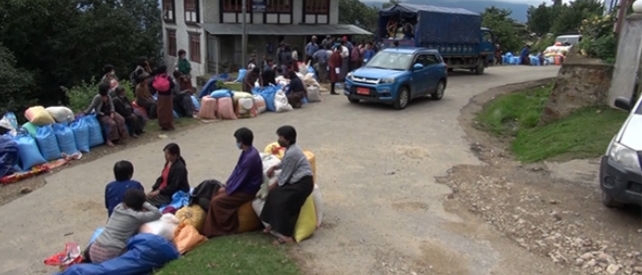 Farmers in Bartsham, Trashigang, gathered with sacks of Quinoa as officials from the Food Corporation of Bhutan (FCB) came with a truck to lift their stock. They have been desperately trying to find buyers for more than seven months now. The farmers said they could not export last year's harvest due to the ongoing pandemic. They had produced more than 20 metric tonnes of Quinoa. "Most farmers are discouraged now. Some even returned to growing maize, chilli and beans in place of Quinoa," said Sonam Gyeltshen. Another farmer, Tsheten Dorji, added, "It wouldn't have been a problem if it was just a few bags, but we cultivate the crop in acres of fields." The gewog administration informed the agriculture ministry of the marketing problem. The ministry then asked the FCB to intervene. According to the gewog office, the FCB agreed to buy next year's harvest as well. The farmers of Bartsham started taking an interest in growing Quinoa, locally known as Ashi Moo, some three years ago. Compared to other crops, it was profitable and required less hard work. Today, more than 500 households in the gewog grow the crop.
EMAIL SUBSCRIPTION
Join our email list for the latest updates from FCBL.